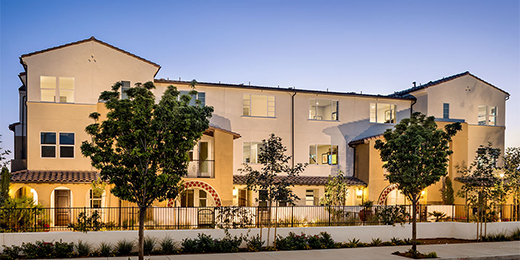 Tapestry Walk
Our featured tract today is Tapestry Walk, a 3-story townhome project located off Manchester Avenue in the city of Anaheim. Tapestry Walk was developed by the Olson Company and has 120 units that range in size from 1,296 to 1,741 square feet with 2 to 3 bedrooms, 2.5 to 3.5 baths and 2-car garages. Amenities include a swimming pool and recreation room.
To preview this tract, begin your search and enter B/T Code: ANTPW
Since 1982, The Inside Tract has been accumulating information about the Tracts/Subdivisions in Southern California. Here your can view some of this information Free Of Charge. If you would like to see more information, such as Floor Plans, Site Plans and a detailed list of Tract/Subdivision Amenties you are welcome to order a single copy or subscibe to our service on an annual basis.