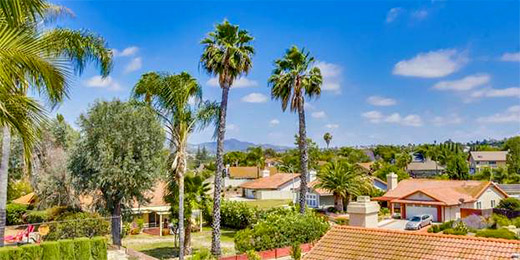 Park Hill Estates
Our featured tract today is Park Hill Estates, a single family community developed by Gateway Home Builders in Oceanside between 1988 and 1990. Park Hill Estates has five basic 1 and 2-story models that range in size from 1,617 to 2,691 square feet with 3 to 4 bedrooms and 2 to 3 baths. All models have 3-car garages. Most homes are within walking distance to Alamosa Park and Alamosa Park Elementary School.
To preview this tract, begin your search and enter B/T Code: OCPHE
Since 1982, The Inside Tract has been accumulating information about the Tracts/Subdivisions in Southern California. Here your can view some of this information Free Of Charge. If you would like to see more information, such as Floor Plans, Site Plans and a detailed list of Tract/Subdivision Amenties you are welcome to order a single copy or subscibe to our service on an annual basis.